Access the world's elite technology talent with our nearshore solution.
"The whole process went so smoothly that we'll probably do it again. My next step is thinking through, 'What else can I do in Canada?' "
Karim Meghji,
Chief Product Officer
Your speed to market can be impacted by insufficient access to high-quality talent. Tap into our virtually unlimited, top-tier global talent roster. This is how it works:
You share the roles and specific experience required to help grow your business.
We provide you with targeted candidates, matched to your request. All of our candidates have been video screened, code-tested, pre-qualified for fast-track immigration to Canada, and are ready to be deployed on a nearshored basis – working exclusively with you.
You complete your preferred interview process and select candidates who perfectly fit your business, from both a skills and cultural perspective.
Our partnership with the Canadian government enables us to quickly obtain work permits for successful candidates. We can relocate your chosen candidates to Canada in as little as four to six weeks, where they work with your team on an exclusive, long-term basis.
Your new team works in state-of-the-art facilities inspired by the best of what you find in Silicon Valley. They receive top-tier salaries, generous benefits, as well as perks like unlimited snacks and drinks, and countless social and growth opportunities to connect with their new community.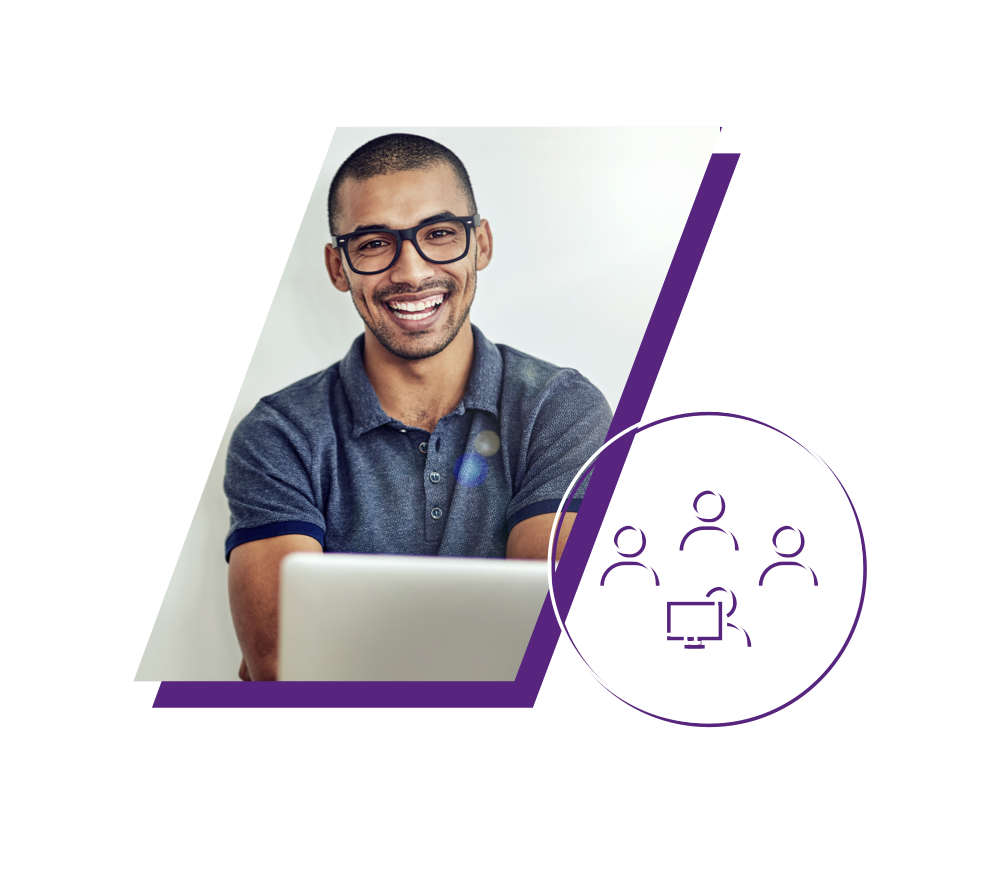 Our incredible team provides ongoing support as your new team settles into the community, on their path to Canadian citizenship.
MobSquad Talent Roster Highlights
Master's Degree
45% of our talent roster has a technology-based Master's degree.
Industry Experience
Our talent roster has an average of 6.9 years of industry experience.
PhD Degree
10% of our talent roster has a technology-based PhD degree.
Highest Demand Skills
80% of our roster is in the five most difficult roles to fill.*
*Most difficult roles to fill include artificial intelligence, machine learning, data
science, data engineering, mobile development, and cloud computing.
The US talent market is in short supply. Fill your open roles by leveraging our virtually unlimited global talent roster. We provide a strategic talent advantage for your company.
A long-term solution for your business.
This isn't a temporary fix.  Your new team works with you on an exclusive, long-term basis.  They can become Canadian permanent residents in six to 12 months and Canadian citizens in just four years.
Superior support?
We have it covered.
We provide white glove service for your new team, helping them successfully settle into their new community.  Whether it's finding housing, finding the right school for their kids, obtaining an open work permit for their spouse, or locating the nearest cricket club, we support them every step of the way.
Ready to add elite technology talent, fast? Contact our team for your technology talent needs.