Retain your talent with MobSquad.
Eliminate US work visa issues for your team.
"We know how difficult it can be to attract and retain top tier tech talent. Fortunately, MobSquad was the exact solution we needed."
Caroline Lydon,
HR Business Partner
Keeping your technology talent doesn't need to be a challenge. We can solve your team's H-1B, OPT or other US work visa issues in just six to eight weeks. This is how it works:
We hire your talent as MobSquad employees.
We leverage our partnership with the Canadian Government to quickly obtain Canadian work permits for your technology talent in as little as four to six weeks.  We then relocate your talent to Canada.
We contract your talent back to your US company.  They work with you on an exclusive, long-term basis, nearshore from Canada.
They work in state-of-the-art facilities inspired by the best of what you find in Silicon Valley. They receive top-tier salaries, generous benefits, as well as perks like unlimited snacks and drinks, and countless social and growth opportunities to connect with their new community.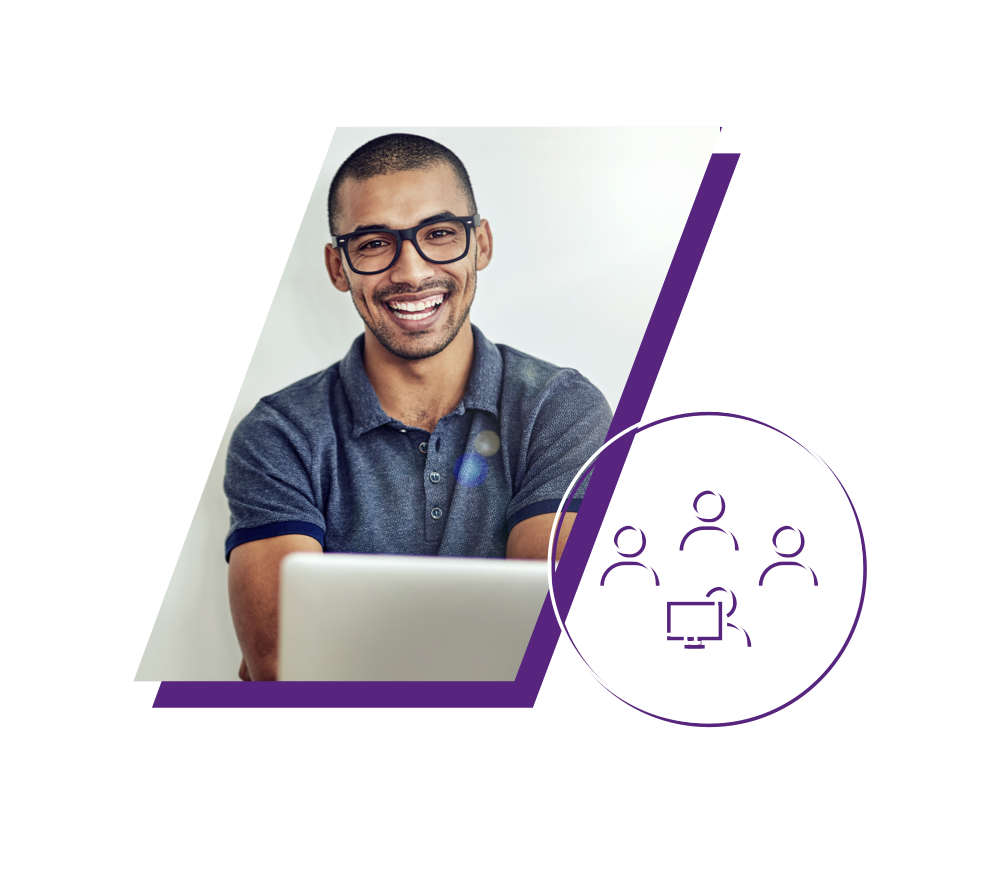 Our incredible team supports all talent and their families as they settle in their new community on their path to Canadian citizenship.
Long-term support with no strings attached. We provide stability for your business and your talent.
Long term?
Your team stays intact.
This isn't a temporary fix after an H-1B denial.  Your talent continues the work they were doing with the team they were working with, nearshore from Canada.  They work with you on an exclusive, long-term basis.  They can become Canadian permanent residents in six to 12 months and Canadian citizens in just four years.
Superior support?
We have it covered.
Our team provides white glove service for your talent, helping them successfully settle into their new community.  Whether it's finding housing, finding the right school for their kids, obtaining an open work permit for their spouse, or locating the nearest cricket club, we support them every step of the way.
Need more talent?
We've got it.
Our growing global technology talent roster can help you scale up your business as needed, nearshore from Canada.  We work with your team to provide technology talent that will give your company a long-term strategic advantage.  We have access to elite technology professionals including specialized talent in artificial intelligence, machine learning, data science, data engineering, mobile development, and cloud computing.
"MobSquad helped us relocate one of our engineers and their family from Ukraine to Canada, and we couldn't be more appreciative of their support. They made everything from immigration to relocation to administration easy for both our company and our engineer – and they work fast. It's white glove service at its best. What also stood out to me was how much they care about their talent, and providing them the best opportunity to build an amazing, stable life in Canada."
John McCormack,
Senior Director, Software Engineering